I've always liked the sound and the capabilities of Yamaha synths. I owned a MO8 and a Motif 6 ES which I sold them because they were to heavy to bring to a gig. And that was such a shame. When MX series keyboards came out, I was convinced that they are the best keyboard for me to use indoors and outdoors. I have purchased a MX61 second-handed almost 2 years ago. From the first moment I was very pleased with the sound, the portability, and the potentials of the MX. I've started programming sounds using the John Melas MX editor (which I highly recommend to buy) and I used the MX in a lot of live sessions with my band. And then I've started to search on the internet for resources, tutorials, sounds and files for use with Reaper.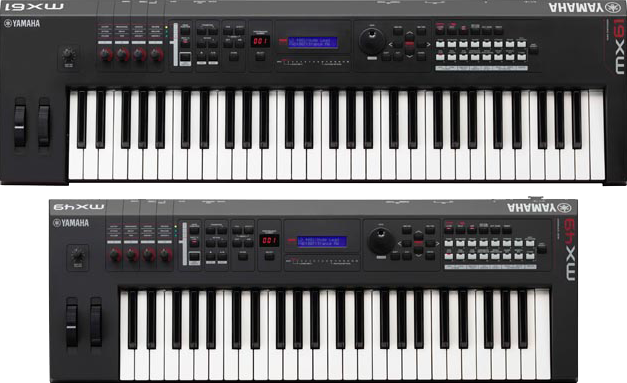 What a disappointment! Almost nothing. And for Reaper? Nothing at all. I understand that Yamaha did a great job supporting her child, Cubase and I tested it. It's great. But I 've abandoned Cubase when I used the first versions on the PC. Cubase was my first sequencer (no DAW then) along with my Atari ST. Also, the price of the Cubase now is to high for me.
So, I have decided to create the solutions I've needed and to upload them for everybody else. I have a good experience with Reaper after using it for 5 years now, I know a lot about midi, control messages, programming, so why not make what I wanted.
I've learned a lot from the procedure. The cons of the MX, problems to solve, Reaper philosophy on Control Maps, Tracks, Midi procedures. I am sure that I will continue to programming the MX and I plan to experiment a lot with the Reascripts. And what a coincidence, Yamaha just release a new version of MX keyboards, so all of my work will fit nicely.